Why Social Media Is More Than Bullying, Bragging, and Bad Manners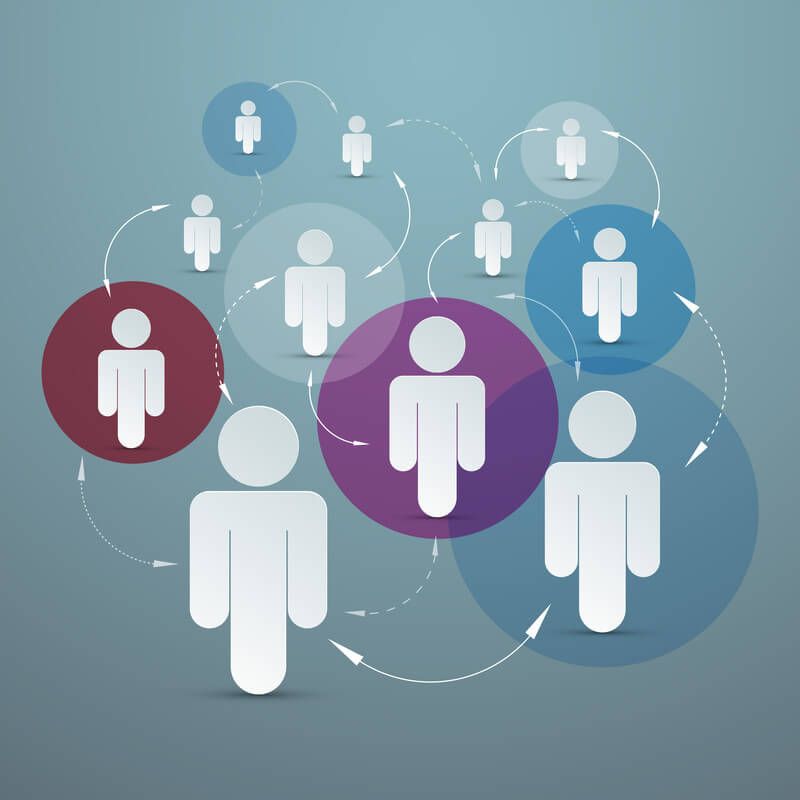 It started with MySpace and has grown to Facebook, Twitter, Instagram and a dozen other popular platforms.
The ability to share information, opinions and images on a global level gave social media users a voice that they had never had before.
It didn't come with a manual. There was no set of rules and no governing body to monitor the content that was freely passed around. Inevitably, bad things happened.
Behind the anonymity of a computer screen, people lost their manners. They said hurtful things about others- their peers, politicians, and most freely, celebrities.
Facebook is cited in one third of divorce filings. Even outside of personal pages, the comment forum on the bottom of every news story is a free-for-all of brash opinions, insults and no-holds-barred criticism.
But it isn't all bad manners, is it?
We have established that anyone with an internet connection now has a voice and they have the ability to misbehave. But what about the good news? What about the people who use social media to make the world a better and friendlier place?
It's just as easy to spread a positive message or reach out to someone who needs some encouragement. The same amount of effort goes into connecting an old friend who needs a little extra support in their life.
Social media is here to stay, and it is important that the online world re-learns their manners. The heart-warming stories, and there are dozens, prove that not everyone is up to no good.
Animal rescues have done an incredible job at utilizing social media to captivate an audience and promote their cause. They now have the ability to reach out to thousands of people in their immediate area and beyond, for virtually no cost at all. Lost pets are connected with their owners, and unwanted dogs and cats find their forever homes much quicker that they would have without the power of social media.
Hope for Paws, a California based animal rescue, has captivated an audience far larger than their immediate area. This organization rescues animals off the streets and from other shelters. Their YouTube rescue videos have captivated the hearts of animal lovers and celebrities all over the world.
The stories are both heartbreaking and inspiring. The videos have enabled them to share their remarkable work with the world and in turn, online donations have allowed them to continue to rescue and re-home hundreds of animals.
News travels lightning fast on social media. This is why posting a frantic status or quickly creating a page is often the first step a family takes when a loved one has gone missing. The kindness of strangers during a crisis is without a doubt the best thing that social media has done for society.
Vern and Elaine Schweisthal, an Illinoi couple in their 80's, got in the car last July to have lunch with a friend about 20 minutes away. They never arrived, and when they still hadn't returned home that evening, family member became concerned. Both Vern and Elaine were dealing with early onset of dementia and Alzheimer's.
After a search team was unsuccessful, their grandson, Bill Byerley, created the Facebook page "Help Find Vernon and Elaine Schweisthal". The page received over 40,000 view within a few days and caught the attention of a woman who had spotted them a truck stop near Princeton, Illinois.
Two days after they had gone missing, another woman in the area was captivated by the story and went for a drive. She spotted the car, with Vern and Elaine inside, parked on a remote gravel farm. Although they were hungry and disoriented, but paramedics were able to rush them to a local hospital, and they were able to return home safely.
The family has extended their gratitude to Facebook and the kindness of perfect strangers who without their help, this story may have ended differently.
Not all missing family members are lost. Some siblings are separated by adoption, immigration and bitter custody battles.
Julia Mauer and her brother Isaiah were separated when they Isaiah was just seven years old. Child Protective Services removed them from their biological mother after repeated reports of abuse, and the two siblings ended up in foster care.
Julia spent years searching for her brother, but since she was using an incorrect birth date, her search was unsuccessful. Twelve years had gone by before Julia posted a picture of herself on Facebook with a plea for help to find her brother. She described him as best as she could using his hair and eye color, place of birth, and the few details that she knew about his adoptive parents.
A relative of the boy's parents saw the post and felt compelled to contact a local news station with her discovery. It turned out the siblings were living only 30 miles apart and were overjoyed to be re-united.
It's the stories like these that paint social media in a different light. These stories demonstrate that there are so many good people in the world - people that are willing to step up to support a cause simply because they feel compelled to help.
Sharing a status, offering a kind word, or keeping an eye out for a missing loved one allows us to be better people and show kindness to others, who previous to the era of social media, would have been perfect strangers.