Joomla 4 has arrived, and with it, comes a load of new features!
As you may have heard, Joomla 4 was released earlier this year.  Joomla 4 is a vast improvement to the long-lived Joomla 3, and comes with many quality of life improvements and updates, some of which we will be covering below.
Everyone currently using Joomla should consider upgrading to the new Joomla 4 release within the next couple of years, knowing that support for Joomla 3 will be discontinued in 2023 (security updates and bug fixes), making your sites at risk for breaches and exploits.
Please be mindful that if you are currently on Joomla 3 and are looking to upgrade, you may need to replace plugins, and have your theme reworked to make sure it's compatible. e-dimensionz Inc is happy to help with the switch, and can make sure your plugins and site stay stable during the conversion process. It is highly recommended to have a web developer do this conversion to make sure the upgrade goes seamlessly.
If you want to learn more about Joomla 4, please see the features below, and what you can expect from this major update to a great CMS (Content Management Service).
WCAG Compliance + SEO
Accessibility for websites is a very important and often overlooked aspect of website management, and can be detrimental to your business if you neglect it. Luckily, Joomla 4 has a lot of these requirements built in and very customizable from the user, not requiring much outside work to get everything WCAG compliant in a very straightforward and easy-to-manage way!
In addition to that, SEO (Search Engine Optimization) is a lot more refined with Joomla 4, including a built-in feature called Lazy Loading. In simple terms, Lazy Loading will only load the images that appear on you and your viewers screen, which will drastically improve page load times, which in turn, also helps with organic rankings for your site. Of course, speed is one of the most important aspects, and Joomla 4 handles this perfectly. Additionally, with the complete rework of Bootstrap, you'll see significant loading time improvements.
Back-end UI Improvements + Speed
If speed wasn't already an important enough factor, the Joomla Team has completely reworked back-end for Joomla 4. Not only is it much faster, but also very user-friendly and easy to use. Of course, the mobile UI is responsive.
It's difficult to find a CMS with as many features as this, while also retaining the clean look and navigation. See below for a screenshot of how this Joomla 4 UI looks!

Indexing and Smart Searching
There's been some huge improvements in the search functionality as well. In addition to the search providing more advanced options, it has many other changes. Previous iterations of Joomla required manual indexing, while Joomla 4 will automatically index each new item and content you add. It also added in content maps, which can be very useful, especially for seeing where your visitors and customers engage with your content the most.
A lot of small, but very useful quality of life changes added to even things like the search.
Upgraded Media Management!
Every core feature in Joomla has been updated, including the media management itself. It's a lot easier to go through and very simple to move and copy files within the media manager itself! It's been completely remade from Joomla 3, and will be a lot more stable. One of the best features is being able to create permissions based on user roles.
Overall, this rework of the media manager has become a lot easier to navigate and use.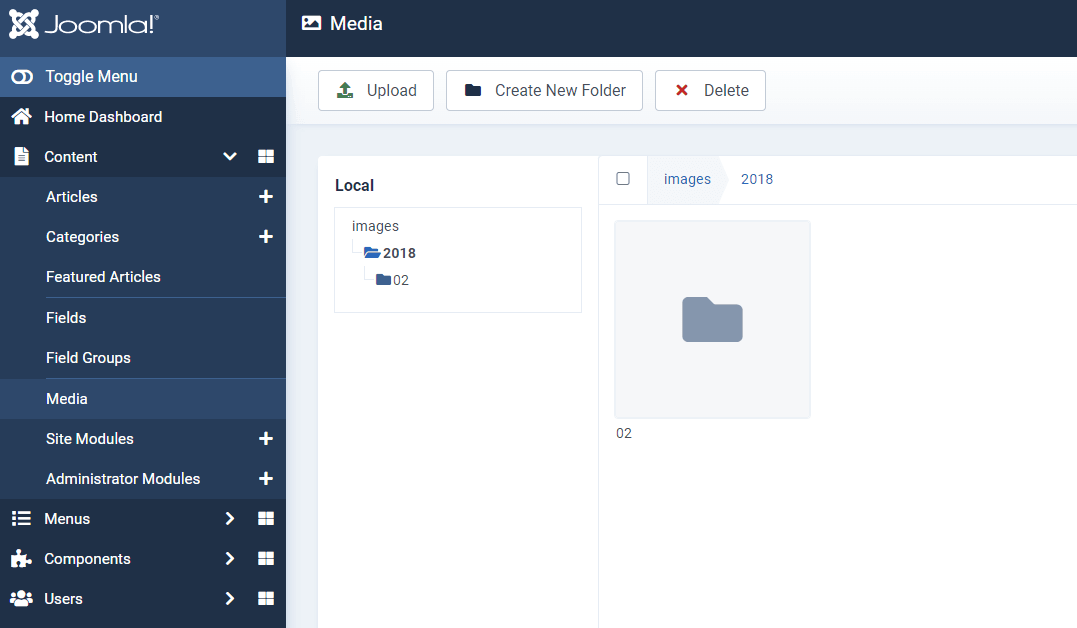 Why Upgrade?
There may be some hesitation due to not wanting to break something that already works, but after being able to integrate this and update all your plugins and your theme has been reworked, you won't regret the change it will make for your website. It may seem daunting at first, but as shown from the features listed above, as well as the knowledge that Joomla 3 will soon be receiving no more updates or support, this is something you should look into upgrading as soon as possible. 

There's many reasons to upgrade, but it's better to try it for yourself and just see how much of a difference it will make! It's reliable, secure, and one of the best CMS you'll be able to work with to date. Try Joomla 4 today!
Learn more about Joomla 4.