This tutorial will show you how to change your password in WordPress. This tutorial assumes you are already logged in to WordPress.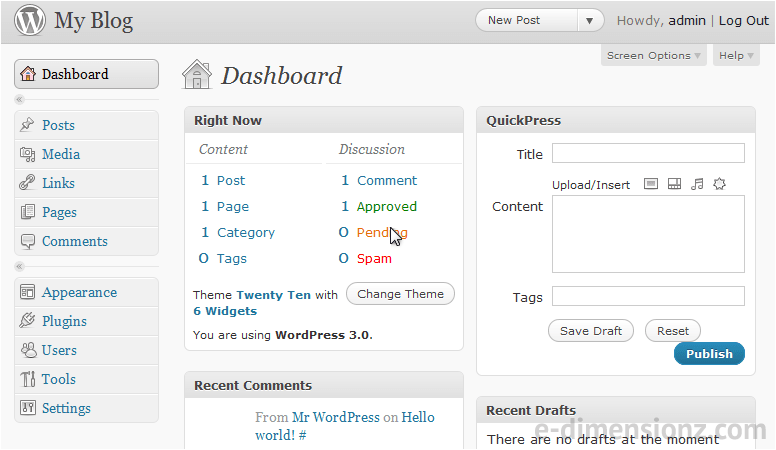 /p>
1) Click to expand the Users options in the left sidebar.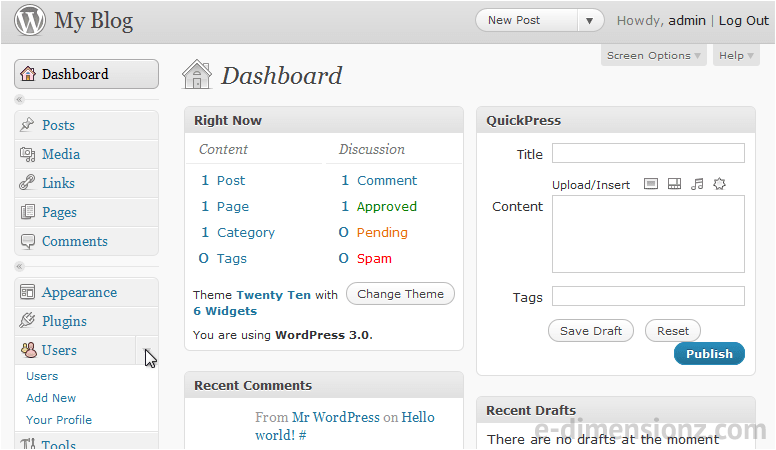 2) Go to Your Profile.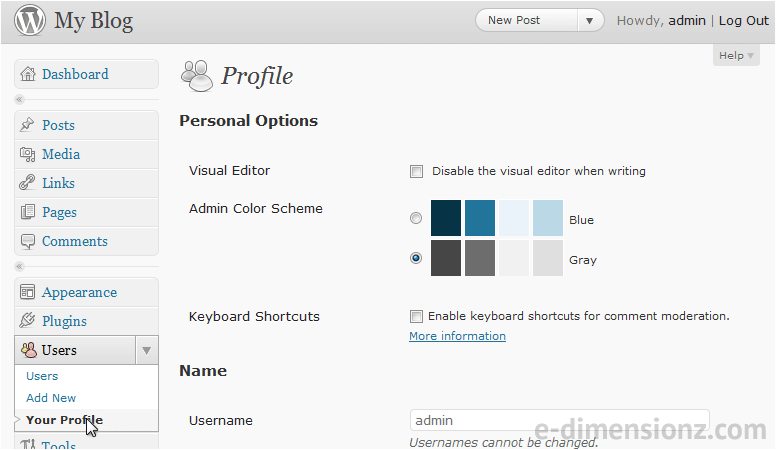 3) Scroll all the way down. Enter a new password.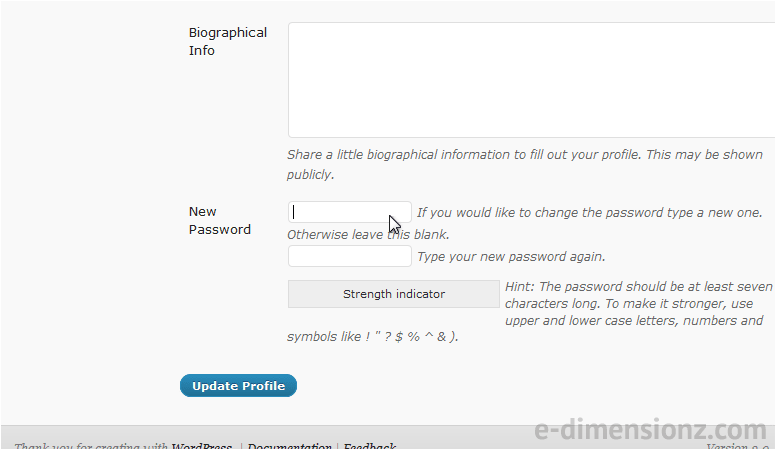 4) Re-enter the new password. The strength indicator will tell you how strong your password is. Click Update Profile.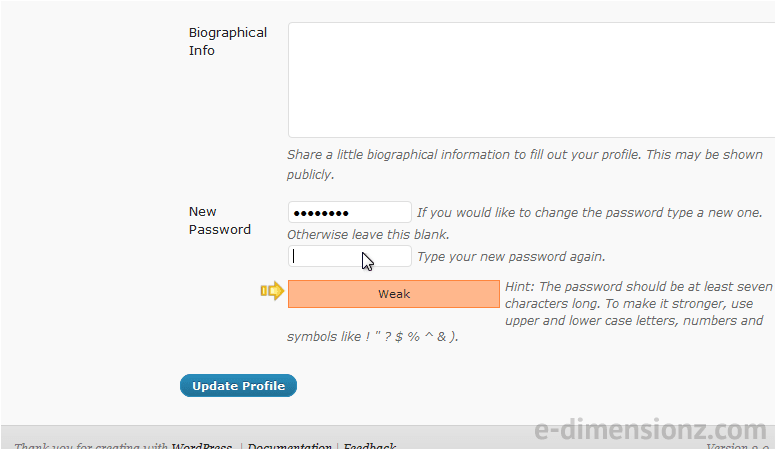 Your password has been changed.