It is very very important that you keep WordPress up-to-date in order to improve your site's security.
If an update is available for WordPress or for any Plugins, you'll receive a notification in the Toolbar and Navigation Menu and you can easily update your version of WordPress, plugins, and themes from the WordPress Updates screen. Before Updating, be sure to backup your site in case there are problems with the update and need to restore your site quickly.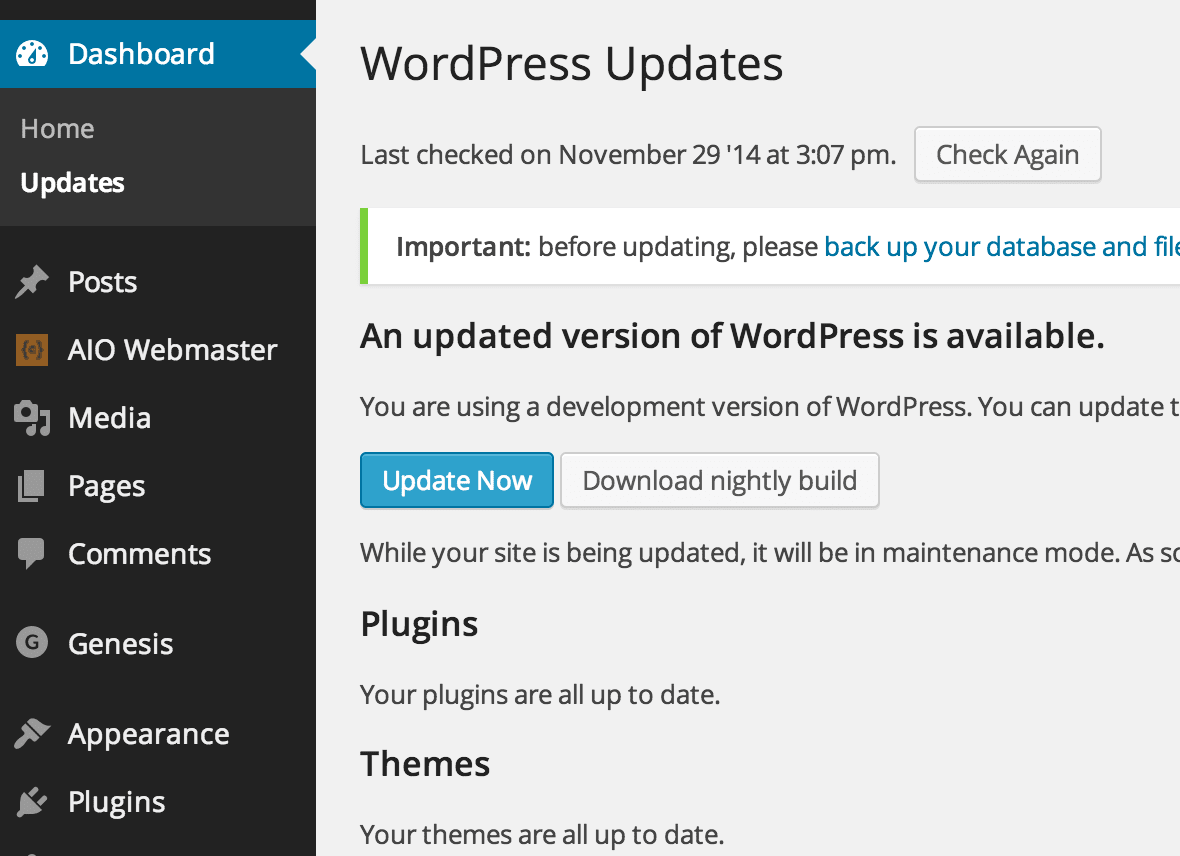 All you have to do is click the Update Now button and WordPress will automatically apply maintenance and security updates in the background for you. If there are plugin updates, update plugins before updating WordPress.

To update individual plugins or themes, use the checkboxes to make your selection and then click Update: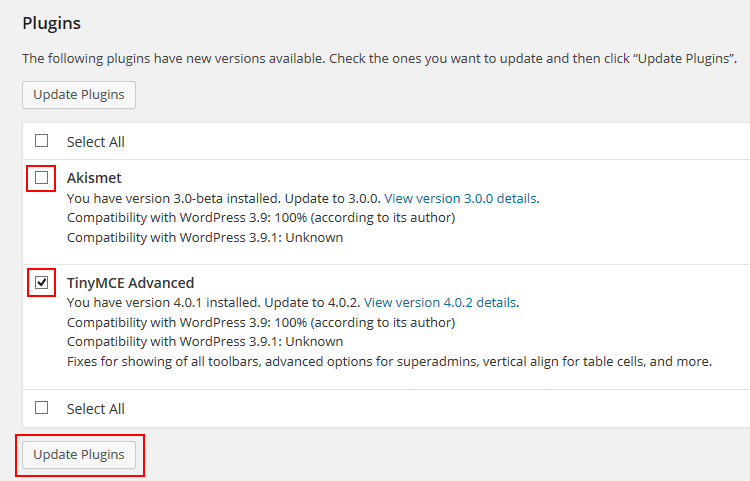 ---
Steps to follow when updating WordPress
Below are some steps you can take to ensure that your WordPress upgrade goes smoothly. (Upgrades and updates should be done during your low traffic time)
1: Back Your Site Up
Backups ensure that you have an immediate action plan should something go wrong.
2: Turn Caching Off
If you are using any WordPress caching plugind, (W3 Total Cache, Super Cache, Quick Cache, etc), deactivate to ensure that you aren't caching maintenance pages during the updates and not interfering with the update process.
3: Update Your Plugins and Theme Framework
Update all of your plugins and themes before upgrading WordPress.
4: Update WordPress
Now it is time to update WordPress itself! Just click the automatic upgrade button and let WordPress do its thing. Sometimes it can take a couple minutes to complete, don't get impatient if you see a momentary blank section within the dashboard.
5: Reactivate Your Caching Plugin
Reactivate your caching plugin and clear out/purge the cache.
6: Check Your Site
Take a minute to look over your site and visit a few pages and posts. If something isn't working properly, it is best to catch it now instead of later.
---
Contact us for a quote if you need assistance upgrading WordPress