How to login to the Client Area
Knowledgebase
1) This is main page for WHMCS. To get login page, click client area link.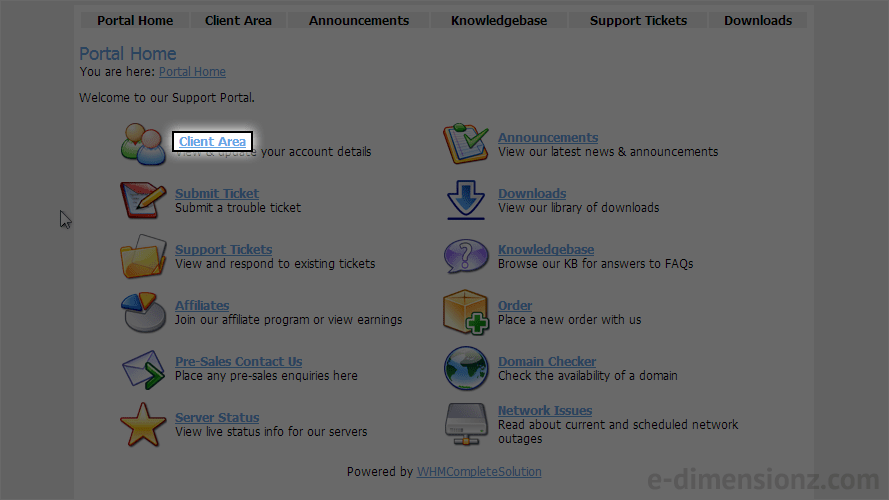 This is the login page for the Client Area. Now let's learn how to login.
2) Enter your email address here.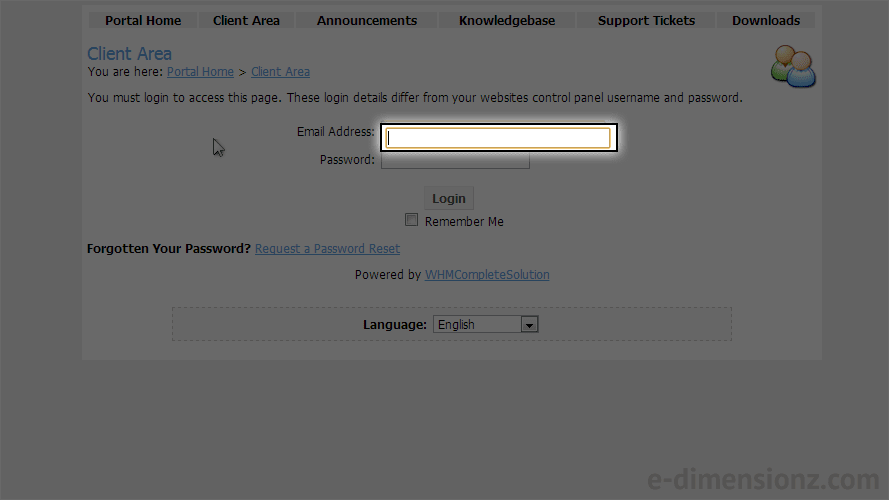 3) Then enter your password here.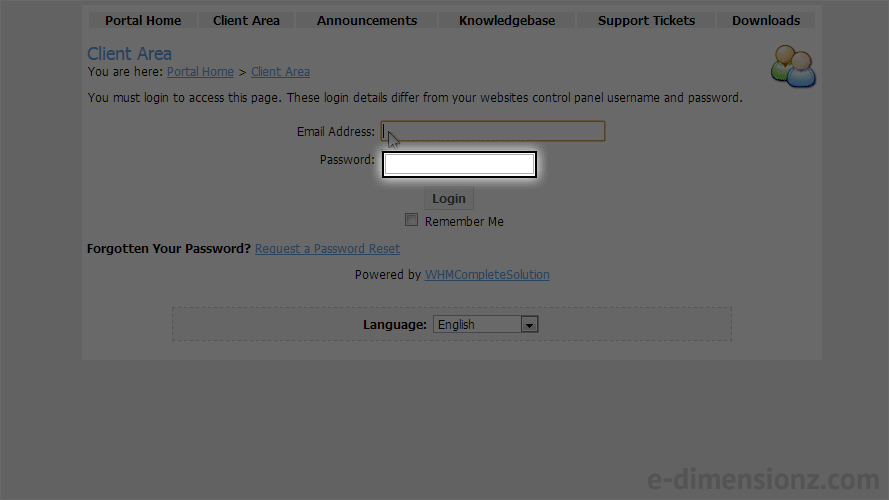 4) Click login.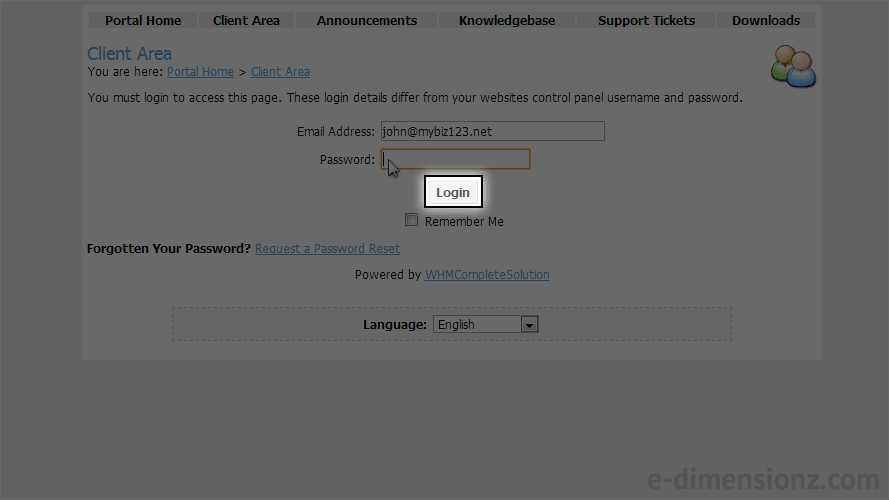 That's it! We are now logged in to the Client Area and can begin managing our hosting services, invoices, etc.
5) When finished, click the logout link here.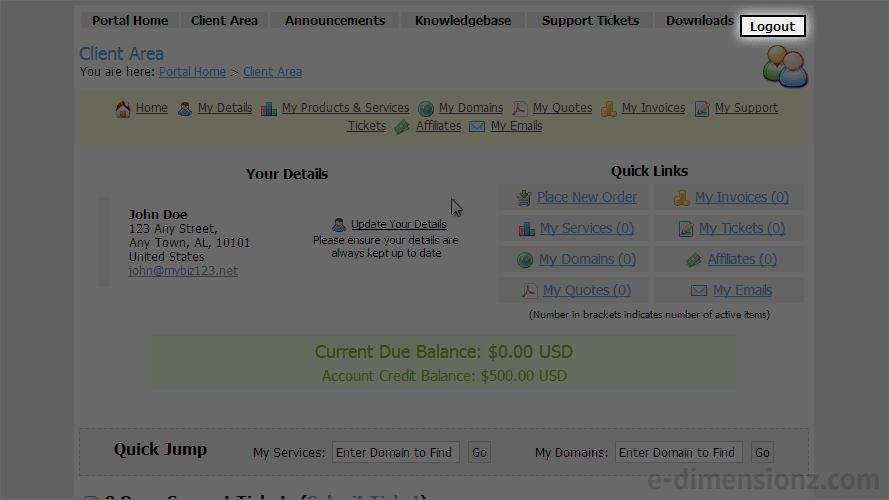 We are now logged out of the Client Area.
6) Click the click here to continue link.