BlockChain Network Technology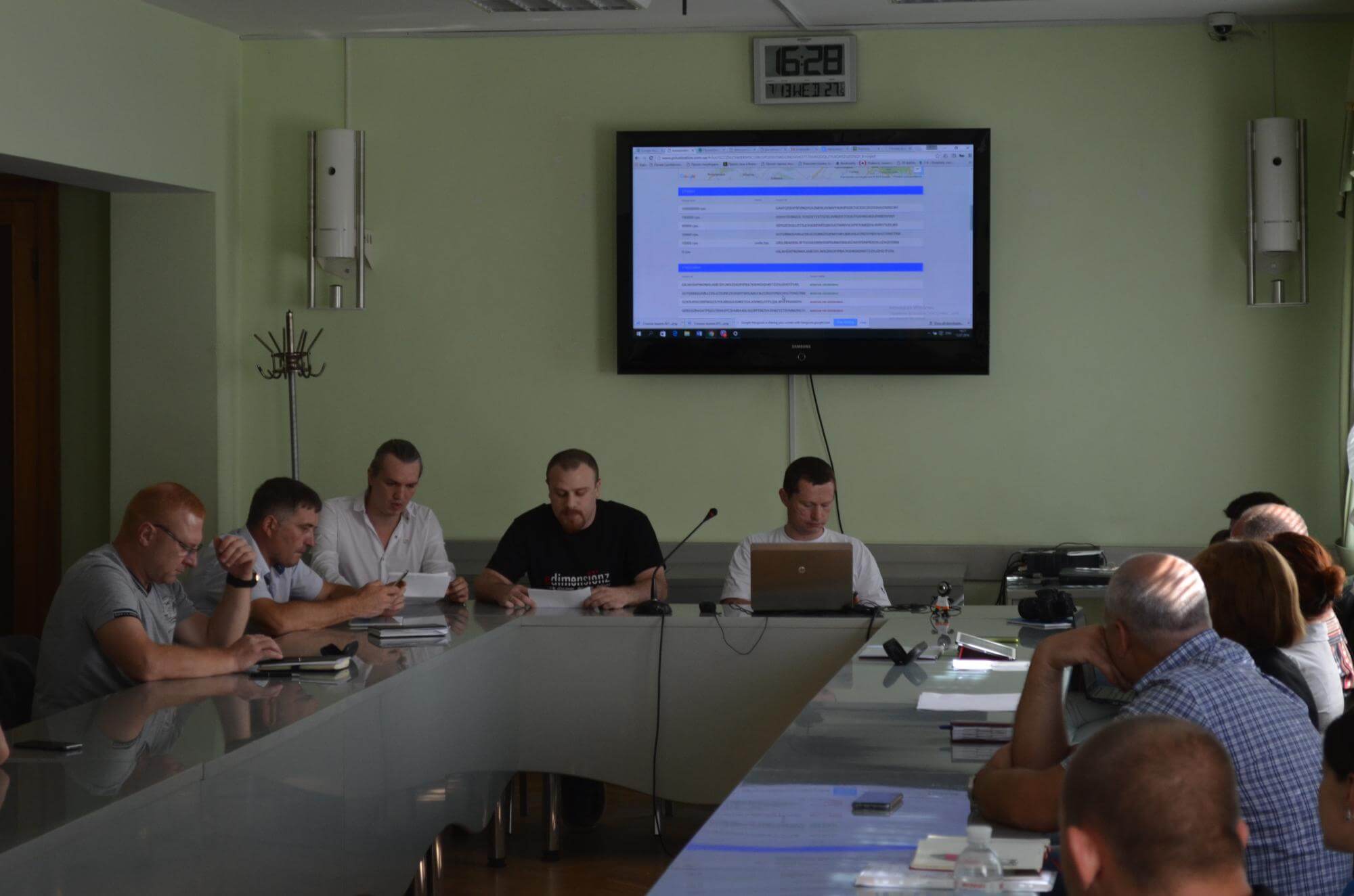 BlockChain Network Technology will protect the integrity of Ukraine's Public Property Auctions
Recently, e-dimensionz Inc. began consulting with a Ukrainian municipal council as part of a series of major digital reforms to stamp out corruption.
This is how BlockChain Network Technology will protect the integrity of Ukraine's Public Property Auctions.
Auction 3.0 is an initiative to preserve the integrity of public land auctions. And this is just the start...
This pilot project will begin in one city and eventually roll out across the whole country. We will update you as the project develops.
Full Text of the Speech
Decentralization is a politically controversial topic, however in the technology sphere, it usually means stability, integrity and endurance.

Most people have heard about a virtual currency called BitCoin. They might not know how it works, but there is no dispute that the growth has been global and unstoppable. Foreseeing future economic integration, governments and major financial institutions have embraced it.

What made this invisible and unregulateable currency a force in technology today? BitCoins are built on top of Blockchain Network technology.

Blockchain Network technology is a protocol that can provide an unprecedented platform of trust in an environment where trust is not a primary assumption.

It prevents the few from infringing on the many. Enabling a hands-off method for data integrity where no subversive group can bypass the rules, not even those at the very top. This technology has proven itself in the Wild Wild West of the Internet.

This is a historical moment. This project is the first of its kind anywhere in the world for public asset auctions – securing. All of us here are excited to be laying the groundwork for the modernization of Ukraine as an example to the rest of the world.

We will be developing the most intuitive interface, using open source technologies and adhering to all legislated standards for public property auctions. We are committed to the multi-device, multi-platform nature of the 21st century and using exclusively open technologies.

No one will be overlooked, regardless of operating system or device used to access the internet. There will be a smooth, consistent consumer experience across all platforms. This will be a sophisticated system, built for the consumer and maintaining ease of use for the end-user.

With Auction 3.0, we anticipate a micro-economy of brokers and other turnkey operations. We don't feel that we can stop here. Our ideas are endless, but our time is not.

For this reason we have a vision for the future - to incubate and consolidate the technology community, providing a foundation for both cooperative and competitive growth in the IT sector. We believe this will be beneficial not only to the companies and individuals who sign on, but to the country as a whole as well.

IT companies will have the opportunity to be proactive in the future of their industry and their nation. Growth requires initiative and we want to help with the first giant leap.